Habitat homes are constructed primarily by volunteers, using both donated and purchased building materials. It takes approximately six months to complete a Habitat house.
Our partner families fulfill their required 300 hours of sweat equity by helping build their home and by assisting with Habitat fund raisers. Some of our houses are partially sponsored by churches, businesses, organizations, or individuals.
We sell our houses at no profit, offering our partner families a 20-year, interest-free mortgage. Monthly payments range between $450 and $500, depending on taxes and insurance. The monthly payments are then used to help fund the building of more houses. We also tithe 10% of our income to Mexico Habitat for Humanity which is normally enough to build one house in Mexico for each house we build locally. Donations, which are tax deductible, are always welcome.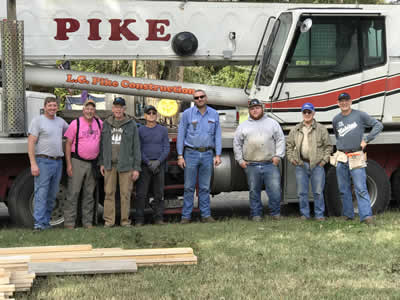 Becoming one of our partner families is the beginning of a long-term relationship with us. To become a partner family, the applicant must:
Demonstrate a need for better housing

Have enough yearly income to meet the financial responsibilities of home ownership

Be willing to partner with us by providing 300 hours of sweat equity working on their Habitat house.
Once an application is completed, it is carefully reviewed by the Family Selection Committee of the Arkansas City Habitat for Humanity organization and a home visit is made. Qualified applicants need to be approved by the Arkansas City Habitat for Humanity Board of Directors.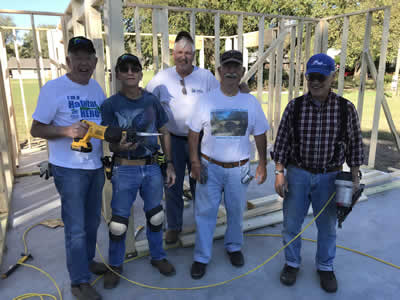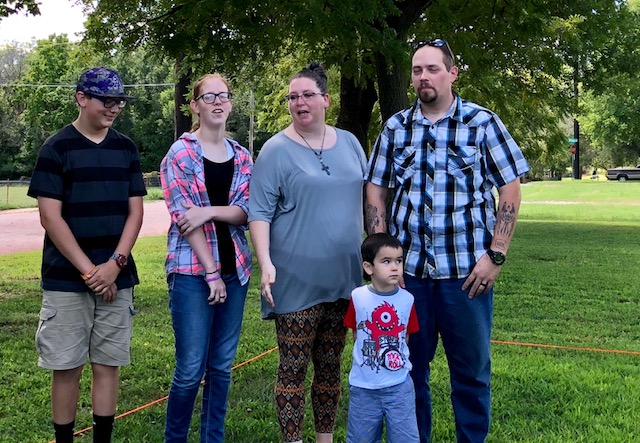 Mike Evinger and family on ground breaking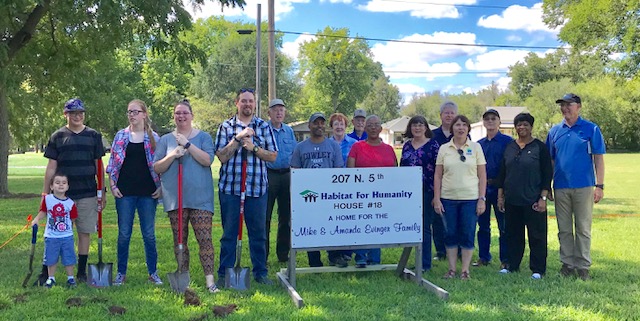 Mike Evinger Family and the Habitat Board
While most volunteers choose to work on-site, there are several other opportunities for volunteering in our organization. All of the committees are made up of community volunteers including:
To volunteer, contact us by:
We will provide additional information on opportunities for you to volunteer.
The location of our current worksite can be obtained by calling the above number. Anyone over the age of 14 can volunteer, though there are some limitations for volunteers between 14-18 years of age.
We welcome all volunteers!